Working as an Akron and Canton injury attorney, I have two goals when representing individuals who are, at no fault of their own, catastrophically injured:
I want to help each injured victim get the money they so desperately need and deserve, to repair the physical, emotional, and financial damages resulting from their injury; and
I want to change policy and the way people do things, in an effort to stop the negligence that all-too-often results in a catastrophic injury.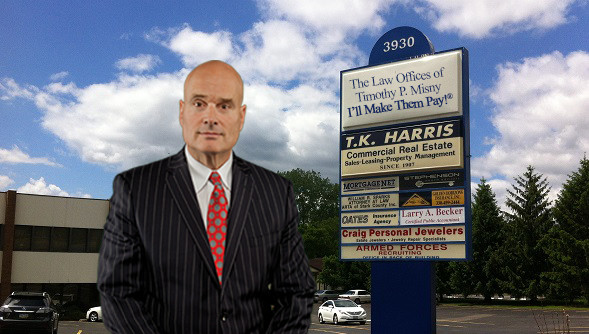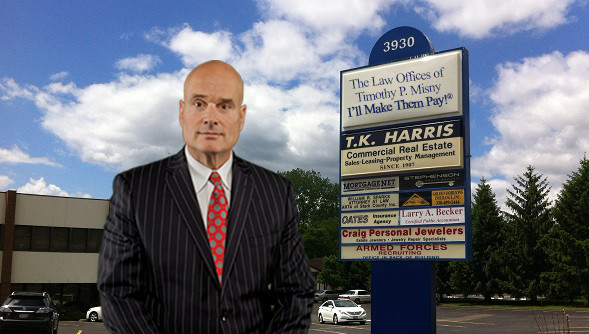 When someone in Akron, Canton, or other neighboring Ohio communities is involved in a serious car accident, he/she and their entire family want answers to their questions. As your personal injury lawyer, I will do everything I can to be there for you, and I will take on the insurance companies for you. I have met injured accident victims and their family members at Mercy Medical Center, and even at the scene of accidents on I-77.
My office is conveniently located at The T.K. Harris Building in Stark County, right off of Fulton Drive.
I give all of my clients my personal cell phone number because I want them to know I am only a phone call away. When I take your case, your problems become my problems, and I will not rest until I help you and your family members get your lives back.
Your injury claim will not cost you a single dime!

I work on a contingency basis, which means I will not take a fee unless you win your case.

No other Akron, or Canton, Ohio injury lawyer has greater financial means to fight for you against the insurance companies than I do.

I will provide all of the funding necessary to fight the Ohio insurance companies, who will do everything they can to prevent you from getting the compensation you deserve.

If you or a family member suffered a catastrophic injury as a result of a bad accident in the Akron/Canton area, call me at 1 (877) 944-4373.  As your Ohio personal injury lawyer, I'll be there for you, and I'll Make Them Pay!®

The Law Offices of Timothy P. Misny handles cases of medical malpractice, birth injury, and catastrophic injuries in cities all over Ohio, including Akron, Canton, Medina, Massillion, Alliance, and Cleveland.

Summary

Article Name

Helping Injured Victims in Akron & Canton, Ohio for More than 30 Years

Description

Tim Misny summarizes the Personal Injury services provided to the residents of Akron and Canton Ohio. Residents of Akron and Canton can contact The Law Offices of Tim Misny anytime regarding the following types of personal injury cases: Medical Malpractice Vehicle Accidents Birth Injury Catastrophic Injury

Author