PROUDLY REPRESENTING VICTIMS OF BIRTH INJURY, MEDICAL MISTAKES, AND CATASTROPHIC ACCIDENTS THROUGHOUT THE UNITED STATES FOR 38 YEARS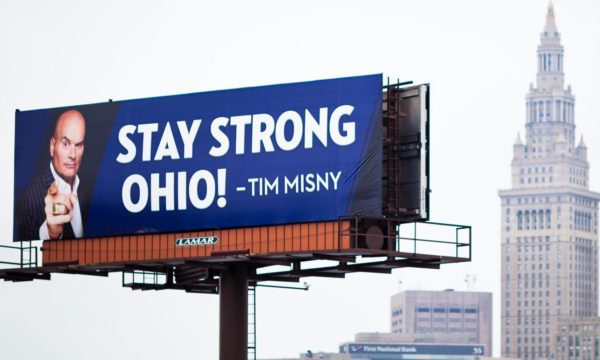 DURING THE COVID-19 CRISIS, MY STAFF IS WORKING FROM HOME AND READY TO ASSIST YOU WITH YOUR CASE. IF YOU LEAVE A MESSAGE ON OUR VOICEMAIL, YOUR CALL WILL BE RETURNED WITHIN 15 MINUTES. YOU MAY ALSO FILL OUT A FORM ON THE WEBSITE, OR EMAIL MY DIRECTOR OF OPERATIONS, AMY KUHN, DIRECTLY AT AMYK@MISNYLAW.COM. I HOPE THAT YOU, YOUR FAMILIES AND LOVED ONES ARE STAYING SAFE AND WELL AT HOME.
"When this pandemic passes what many people will remember the most are the gestures of kindness that were afforded to them in their time of need. Families are suffering, but the people who are most vulnerable are those who are all alone. And many of those poor souls are running out of food and medication. If by chance you can think of such an individual, please reach out and be their hero. And if you don't know of such a person, now more than ever, The City Mission, would welcome any sort of contribution, food, clothing or a monetary gift. But for the Grace of God, my family and I could be in need of The Mission's comfort. In my 65 years on this planet I have never witnessed a more trying time. No matter how tough you may think you have it, the surest way to feel better is to help someone less fortunate. Tough times like these don't make character, they reveal it. Let's show the world what Ohioans are made of!"  – Tim
YOU KNOW YOU JUST CAN'T GO IT ALONE… WATCH TIM EXPLAIN HOW HE WILL HELP YOU, TODAY!
FEATURED MAKE THEM PAY MOMENT
¡El lenguaje no es una barrera con Misny Law! ¡Ayudando a la comunidad latina a ganar reclamos por lesiones por más de 38 años!
WATCH TIM TELL THE INSIDE STORY OF MAKING THEM PAY!
A 45-year-old man suffered the amputation of both … Read More
$5 MILLION MEDICAL MALPRACTICE SETTLEMENT
Mishandled surgical procedure for a young man
Little boy did not receive proper emergency room treatment and suffered permanent injury.
A 40-year-old man was driving home from work when … Read More
$3.5 MILLION BIRTH INJURY SETTLEMENT
A young child was injured due to a delay in treatment.
$3.25 MILLION MEDICAL MALPRACTICE SETTLEMENT
Medical mistake involving permanent injury to a young child.
A 62-year-old gentleman, with a long history of  … Read More
A middle aged woman was misdiagnosed in an emergency room resulting in permanent impairment.
Woman in her 70's was involved in a car accident and sustained injuries that required hospitalization.
Make Them Pay! Attention – Cleveland Marshall Law School
Tim sharing his wealth of knowledge with future lawyers at Cleveland Marshall School of Law
Villa Angela St. Joes changed my life, and I wouldn't be where I am today If I didn't have such an incredible support and educational system. Honored to speak at the VASJ National Honor Society Inductee ceremony! See More!
Pre-Game Pep Talk at VASJ
This week, I visited my alma mater, Villa Angela-St. Joseph High School.  Basketball coach Babe Kwasniak asked me to deliver a pregame pep talk in their Chapel prior to the Vikings' OHSAA Division II Regional Semifinal game against their arch rival, Benedictine.  The Vikes rallied late in the fourth quarter to prevail, 68-62.  To watch my talk to the troops, click the video.  Go Vikings, Make Them Pay!!!!!
For more than 3 decades, I've fought for my clients by taking on the biggest corporate entities in our society. Time and time again, I have made them pay. Recently, I have resolved cases for $50 million, $42.5 million, $5.25 million, $3.5 million, and $2.1 million.
Over the last three decades, I have met clients at any place or time that is convenient to them. That may be at a surgical intensive care unit late at night or at a family gathering on the weekend. If I agree to take your case, you will have my direct dial cell phone number. I give my clients my direct dial number because I understand their needs and concerns do not conveniently fall within traditional 9-5 parameters.
Our resources are two-fold. They include unlimited financial funding of the case, and secondly, a network of nationally recognized experts that we call upon to help us prove not only the wrongdoing, but also the long term monetary damages. Our arsenal is what you expect and deserve.