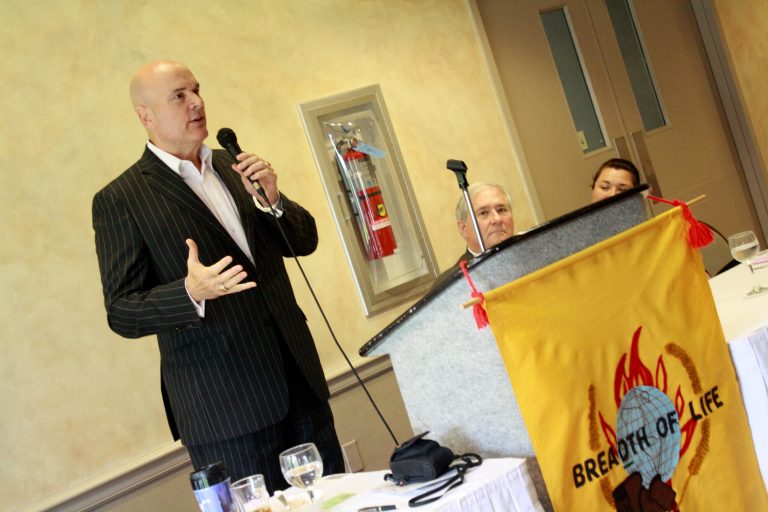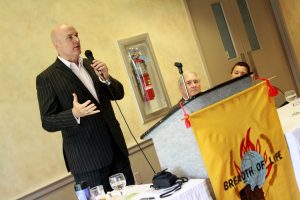 In spring 2013, Tim was asked to be the principal speaker for the local Breadth of Life luncheon program for parishes in the Northeast region of Catholic dioceses. Tim met with the group on May 8, 2013, at the St. Noel's Parish Hall in Waite Hill.
After the luncheon, Tim introduced the Breadth of Life audience to his Catholic heritage and his Slovakian and Croatian roots
Focusing on the values of faith and strong work ethic, Tim discussed his Catholic upbringing as a former altar boy and student at St. Paul Elementary School, St. Joseph High School and John Carroll University.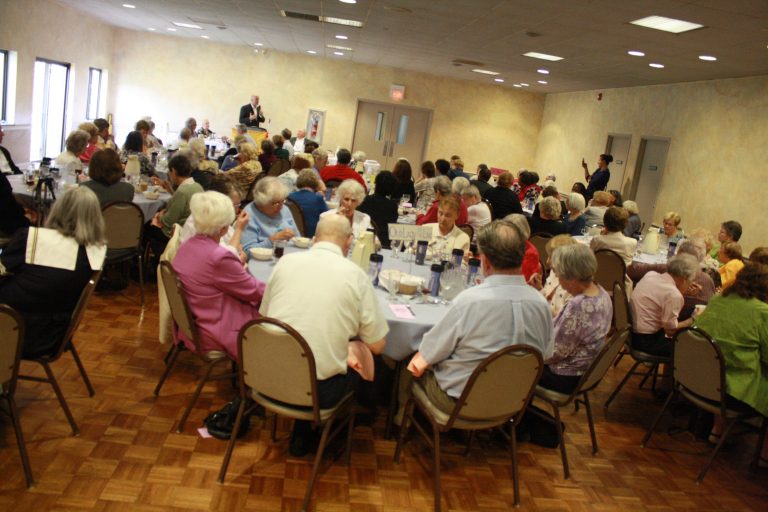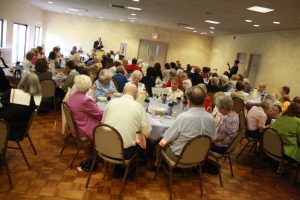 He explained how he tries to incorporate in his daily life the Catholic principles that were instilled
in him at a young age.
Following Tim's talk, the audience had a chance to ask questions about the law, his family, and his work as a Cleveland personal injury attorney.
Tim elected to sign over his speaker's honorarium to benefit The City Mission in Cleveland.
Breadth of Life has been serving the Northeastern Ohio and Cleveland area for over 30 years. The program focuses on raising awareness and understanding of current issues and ways of meeting them that confront, challenge, and characterize contemporary Christian life. The group also hopes to deepen the desire to understand these issues and intensify a personal response to them.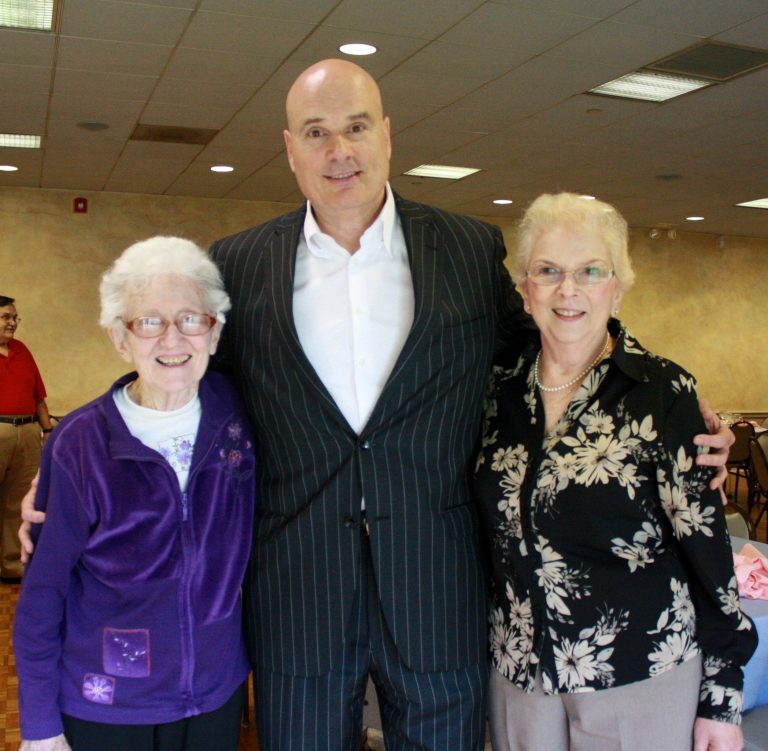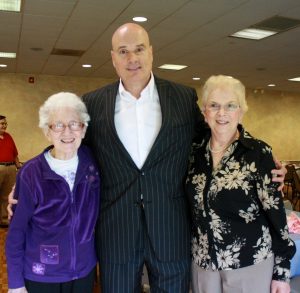 "It's a wonderful way for adults to get together to socialize and get informed," President Kathy Bowers said.
Although Breadth of Life has a Catholic focus, the group is non-denominational. There is a Breadth of Life luncheon every second Wednesday of the month at St. Noel's Banquet Center.
To reserve tickets for upcoming Breadth of Life luncheons, call Joan Bruening at 440-946-6932.