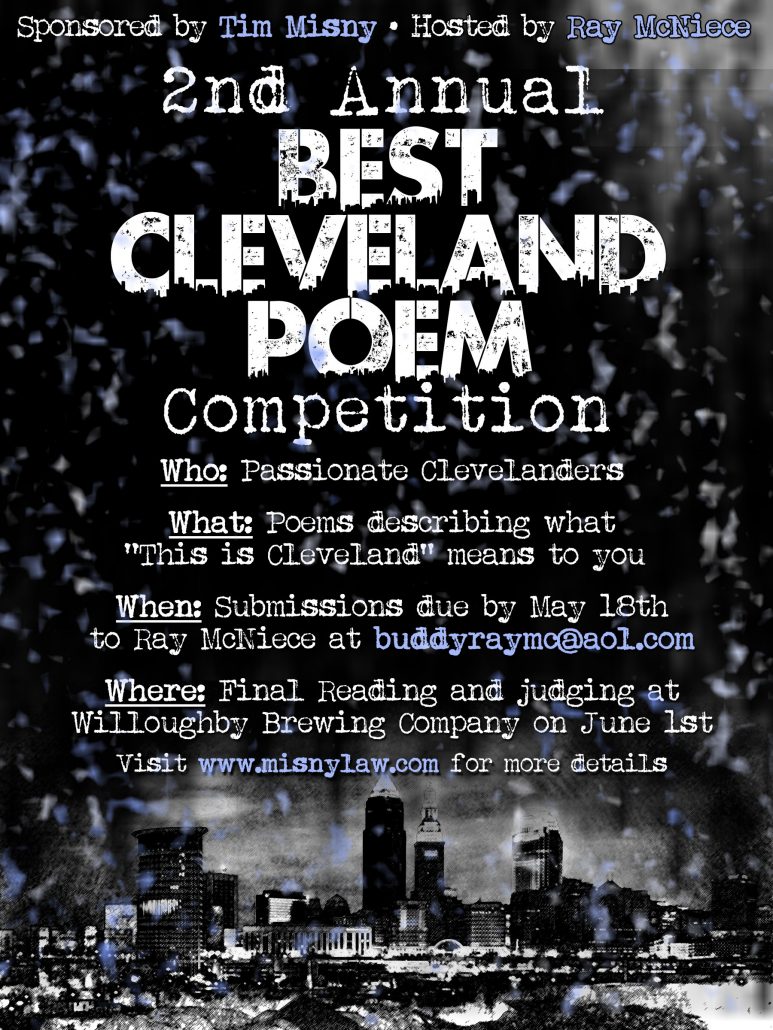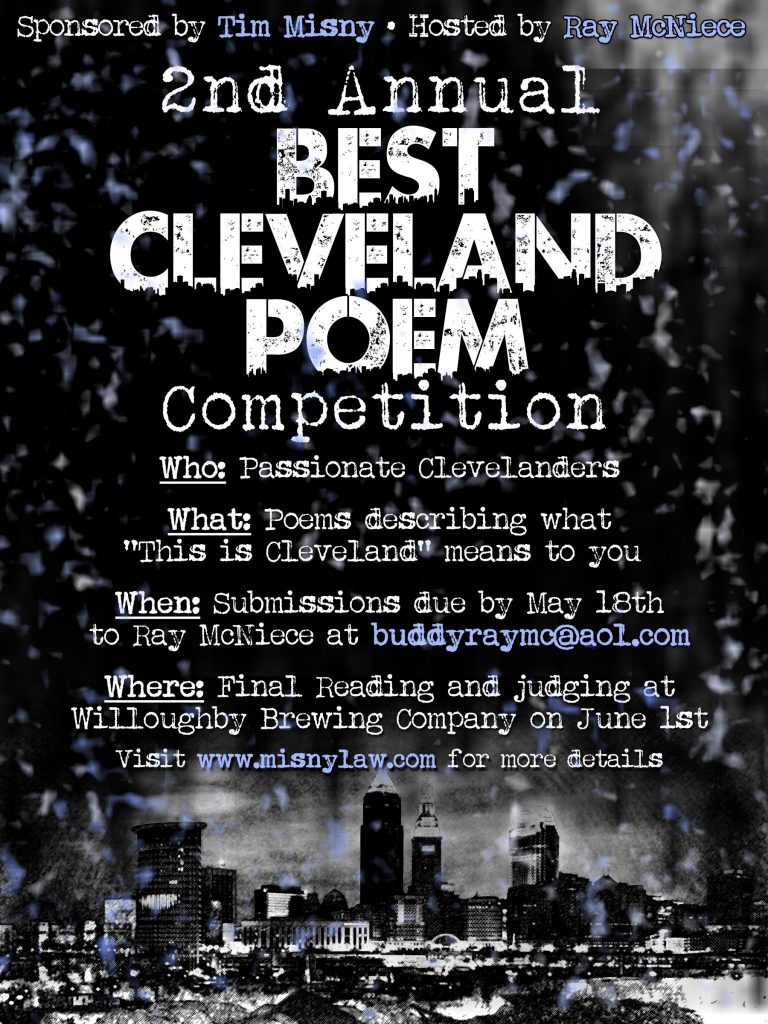 Tim Misny, known for making them pay, is going to MAKE THEM RHYME, once again, for the second annual Best Cleveland Poem Competition.
When Tim originally came up with the idea to sponsor a poetry competition, his goal was to take Cleveland pride to a literary level. He thought that poetry would be the perfect forum for people to express their unique take on what the great city of Cleveland means to them.
"I am very proud of my roots," Tim said. "I love being a Clevelander. We live in the best location in the nation. Northeast Ohio has so much to offer on so very many levels. When out of town friends come to visit I take them around, and whether it is Little Italy, the West Side Market, or Severance Hall, they are blown away."
The 2013 Best Cleveland Poem Competition received an incredible response. Many talented writers, both professionals and amateurs, submitted dozens of poems. The competition even inspired the publication of "Songs in the Key of Cleveland: An Anthology of the 2013 Best Cleveland Poem Competition."
"I was blown away! I know our city is filled with talent, but seeing and hearing all that talent on one stage, coming together to celebrate Cleveland, was more than I could have imagined. I'm thrilled to sponsor the 2014 Best Cleveland Poem Competition, and I know it's going to be even better than last year," boasted Tim.
While the theme of this year's poem competition is still Cleveland, Tim is asking writers to place a special focus on our city's new slogan: "This is Cleveland."
You've probably heard this new mantra being whispered across the city. Clevelanders are using it every chance they get, plastering #thisisCLE on Instagram photos and tweets. "This is Cleveland" is our city's new anthem, and it's a good one.
What does "This is Cleveland" mean to you – whether it's personal memories/associations with the city, specific places or landmarks, people, sports, or just a feeling you get inside –Tim wants you to use this slogan and this video as inspiration for your Best Cleveland Poem.
All poems for the 2014 Best Cleveland Poem Competition must be submitted by Sunday, May 18 to initial judge and award-winning national poet, Ray McNiece. Each poet may submit a maximum of three poems for consideration. After receiving all submissions, Ray will select the top "Best Cleveland" poems.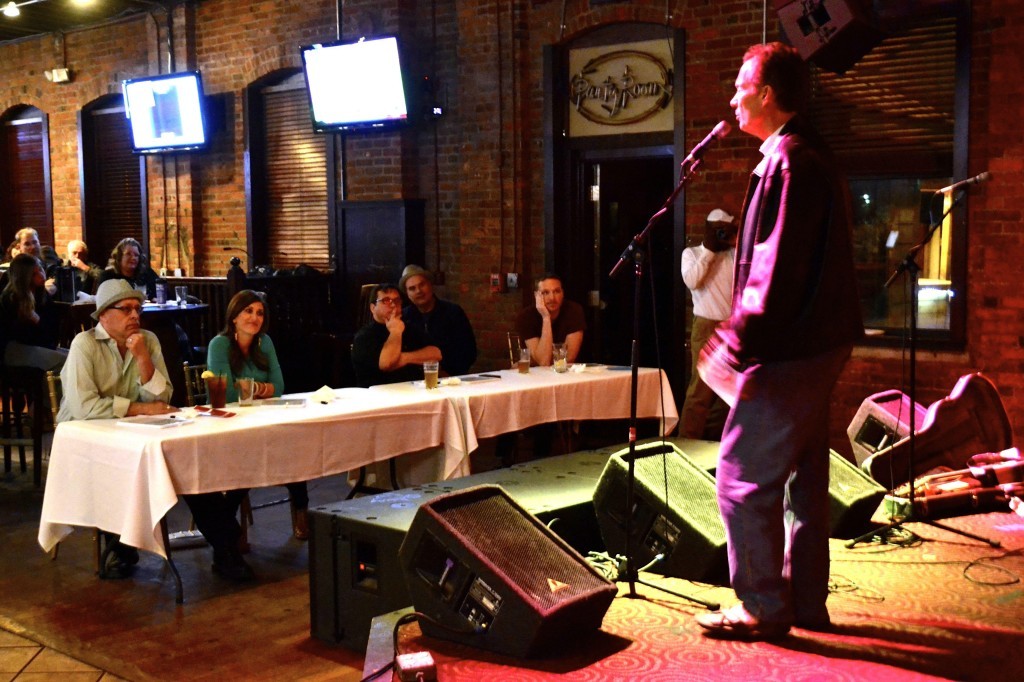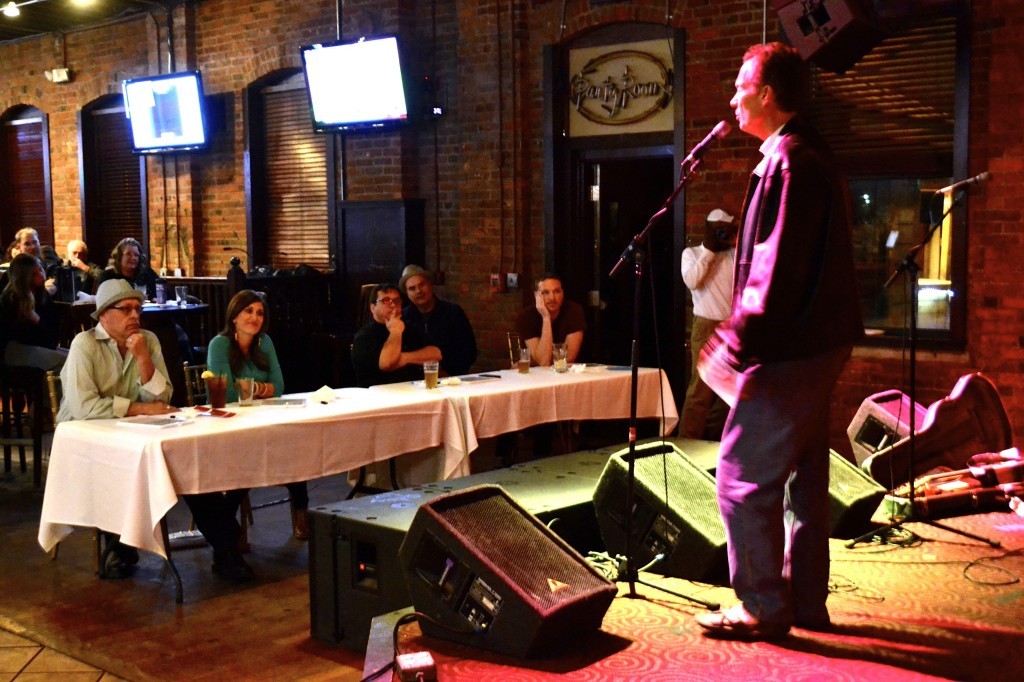 Top poets will have the opportunity to perform in front of a host of local celebrity judges at the competition's culminating event at the Willoughby Brewing Company on Sunday, June 1 for the grand prize. Additional prizes will be awarded to runners-up.
For questions or more details, please call Tim's office at (440) 256-1395 or email Celina Colombo at [email protected].
Submissions due by May 18, 2014 to Ray McNiece at [email protected].